Scrum Master vs Product Owner
Introduction
Anyone who works in IT knows that product development can be seen as a team game divided into different stages. It is a demanding and long-distance sport involving specialists responsible for various elements of the whole. Consequently, in Agile methodology and the Scrum process, we encounter multiple professions that affect the final product. Today we would like to present and compare two roles: Scrum Master vs Product Owner.
At this point, it's worth emphasizing that both positions are often confused because these specialists work with the Scrum development team, work with a product backlog and influence the final product. However, this is due to two completely different responsibilities in the product development process.
Scrum Master & the role in a nutshell
The Scrum Master is essential to any Agile/Scrum team, acting as a mentor, teacher, coach, and facilitator. They are responsible for helping the team align with Scrum principles, Agile principles, and practices within their day-to-day activities.
The Scrum Master serves the team by protecting them from external distractions and managing the process while they focus on taking their project from ideation to completion. Additionally, they act as an adviser to management and the development teams, removing impediments like communication or process-related issues that might arise during projects.
It's also crucial for them to provide feedback to those involved to help improve their process efficiency for future endeavours.
Scrum Master skills
Below you will find a list of skills that a Scrum Master should be endowed with to perform at the right level.
A professional with leadership skills: In addition to managing the product backlog, the Scrum Master must be able to remove any roadblocks or distractions and lead the team to make them feel secure. Such an activity requires both process management and leadership skills.
A reliable collaborator: the person in this position must be someone with whom you can work seamlessly. They must always be up-to-date and aware of deadlines, meetings, sessions, and appointments.
Coach and mentor: Often, Scrum Masters act as a mentor or a coach in various situations, so skills of this sort are highly desirable.
Communicator: Since project work requires collaboration with others, Scrum Masters must be gifted with communication skills. They must be able to listen well and communicate any problems, goals, and needs of themselves and the Scrum team.
Readiness to change: Working on a project undoubtedly involves its development, so change is inevitable because it is inherent in its characteristics. Therefore, the Scrum Master must be ready for a change, participate in it, and know its directions.
The proper knowledge: the role of a Scrum Master involves a solid understanding of processes, Scrum, changes in the processes, and project management skills. To perform their duties properly, Scrum Masters need to increase their competencies, which are confirmed by relevant certifications.
How Scrum Master role supports the development team
The Scrum Master is an expert who works closely with the development team. Their job is to create the right environment where the team can perform product development tasks, by:
Identifying and removing project impediments that hinder team productivity and performance.
Supporting the development team in creating a product with the correct unique value for the client.
Reviewing the development team regularly to ensure they are working effectively
Resolving conflicts and establishing transparency in processes
Ensuring that the team understands and follows the product goals, scope, and domain
Organizing Scrum events based on requests.
Guiding the development team in areas where Scrum rules might need to be explained.
Scrum Product Owner responsibilities in Scrum teams
The Product Owner is a key member of the Scrum team and is vital in ensuring successful projects. They're responsible for overseeing the vision and product roadmap, making decisions related to creating and prioritizing the user stories and features of the product, managing trade-offs between short-term needs and long-term strategies, and developing a shared understanding among all stakeholders.
In addition, they must ensure that everyone involved in the project stays focused on what matters most during the sprints: delivering measurable value to customers. It includes communicating regularly with customers to understand their needs, researching competitive analyses and trends, and collaborating with UX researchers, designers, developers, and colleagues.
With their commitment to customer success and continuous improvement mindset, Product Owners are essential drivers of any successful Scrum team.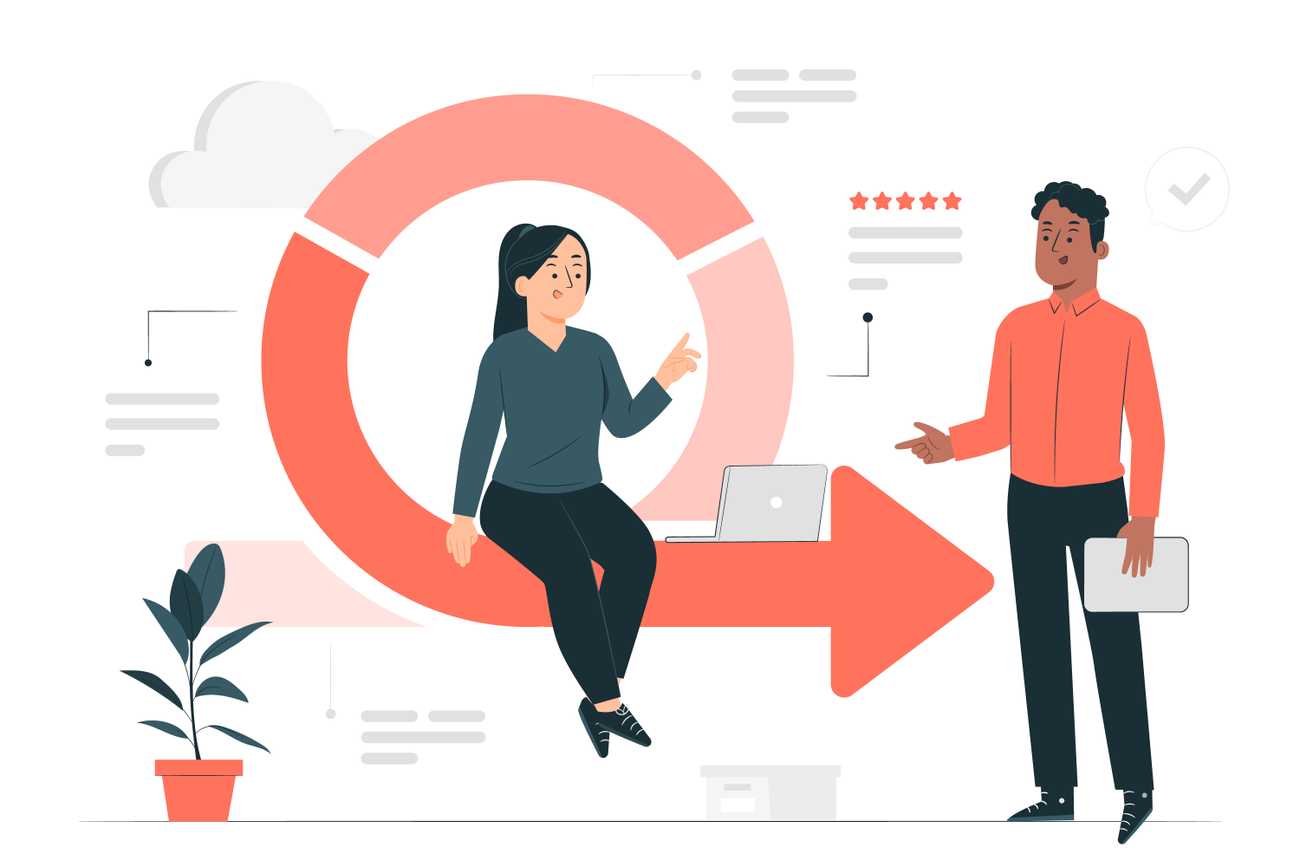 Product Owner skills
Like any professional on a Scrum team, a certified Product Owner must have skills essential for working with Scrum teams. Below you will find the most important ones.
Commitment to the overall project vision: Product Owners manage the project at the interface between stakeholders and the development team, so they must properly communicate the project vision to both stakeholders and the development team. They need to be able to talk about what's in the product backlog, ongoing changes, and other processes.
Availability to the team: Since the Product Owner works on the product backlog, he is a frequent point of contact for the development team. Consequently, this specialist must be adequately available to the team if the need arises to consult on particular issues in the backlog or the vision for the project.
Understanding project ROI: Responsibility for the project vision undoubtedly involves bringing the project to completion so that the ROI is positive. Therefore, the Product Owner must have a good understanding of this issue, be able to conclude, and know what affects it.
Technical knowledge: Understanding Agile methodologies, Scrum processes, and specific technical issues are integral to a Product Owner's job. This knowledge allows this specialist to understand what changes occur in the project, what they result from, and what happens at each stage of project development. Knowledge of technology also influences whether the Product Owner understands the terminology used by members of the development team.
Long-term thinking: the Product Owner is one of those professionals who must take a long-term view due to the nature of their work. It is necessary to focus on the goals from the moment the vision for the project is created until the result is suitable for the customers.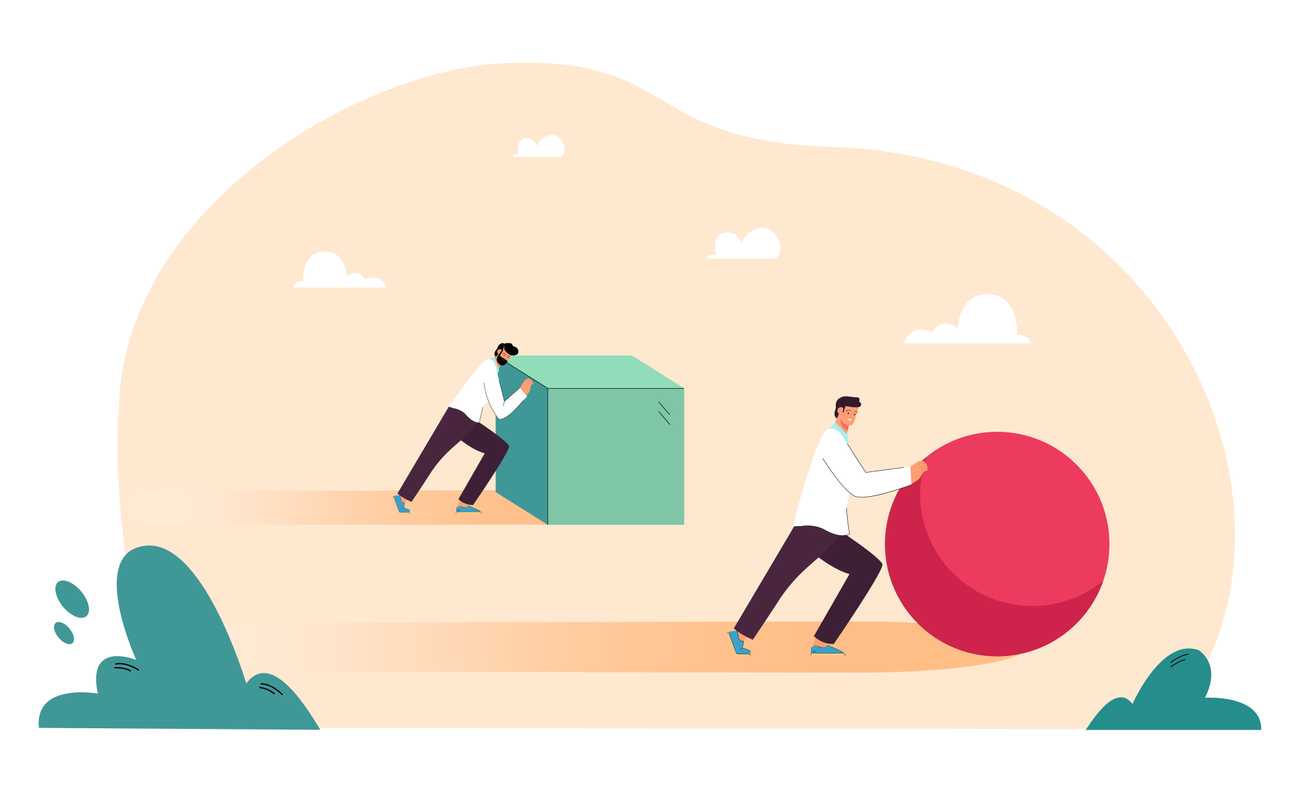 Scrum Master vs Product Owner – differences
The Scrum Master and Product Owner roles in Agile methodologies are often seen as distinct and separate, and in fact, there are a few differences between the two.
While the Product Owner is ultimately responsible for managing the business aspect of a product, the Scrum Master focuses on ensuring the team's tasks and goals are met as part of the overall project management plan.
The main difference between a Scrum Master and a Product Owner is their responsibility for different areas of the Scrum process. The Scrum Master focuses on ensuring the team follows the Scrum framework. The Product Owner is responsible for product strategy, roadmap, prioritization, and providing stakeholders get what they need.
Additionally, while both roles manage tasks, deliverables, and timelines to ensure project success, the Scrum Master's primary focus is on team communication and collaboration, while the Product Owner's primary focus is on representing stakeholders' interests.
Lastly, while both roles make decisions that impact project direction based on business value, only a Product Owner has final decision-making authority when prioritizing user stories or managing technical debt.
Scrum Master vs Product Owner – similarities
The Scrum Master and Product Owner roles are similar in that they are both responsible for the success of a product or service. They must collaborate to ensure the product meets customer needs and is delivered on time.
Both roles require strong organizational skills, attention to detail, communication, and negotiation skills to be successful. Ultimately, their goal is to work together so their teams can accomplish more in less time while delivering value to customers.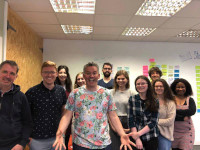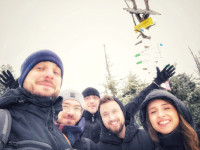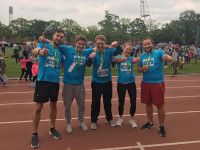 Accesto is a boutique software house focused on software craftsmanship and partnership. Founded in 2010 we have helped over 50 projects to overcome their technical challenges and outpace competition.
LEARN MORE
Conclusion
Both positions are critical in IT projects. On the one hand, they are somewhat similar in that both specialists work on a common goal: to deliver a good product of quality. On the other hand, however, they have different functions and responsibilities in IT projects. Regardless of the differences between the two jobs, Scrum Masters and Product Owners must work together correctly so that the final result is satisfactory to the project team and stakeholders.