Expertise
Don't be worried about...
Web performance
Time and budget constraints during the MVP phase often mean compromises in quality of the development. As traffic increases - performance often drops to disappointing levels.
Our approach starts with analyzing the code performance and identifying bottlenecks, also on production servers. Usually within just days we can offer quick fixes that significantly improve the performance. In the long run we stabilize the performance on a high level.
App reliability
Our clients' applications are dependable thanks to our policies of peer code review and additional quality assurance. By automated testing, bug reporting and application health monitoring we minimize the risk of products behaving in unexpected ways.
We also think of ourselves as reliable as technological partners. We prefer to underpromise and overdeliver.
Software maintenance
Overengineering an app means the architecture is too complex and technology too sophisticated for the purposes of the web application. Underengineering, on the other hand, leads to the technology being too basic for the sophistication of the product.
We achieve maintainability by building features with just enough complexity to meet the needs of users and leaving room for further expansion. We also automate tasks, track technical debt, choose widely adopted open source solutions and monitor bugs both in static code and live environment.
Web development costs
Old code, technical debt and outdated stack is difficult to expand, and extra effort involved becomes an interest the business has to pay. Technology locking is another problem.
We handle this by gradually paying off the tech debt and building new features in parallel, we maintain business viability and satisfaction of the engineering team. The seniority and maturity of our teams combined with automation improve the efficiency of the process.
Long time to Market
Your competition added new features and it would take months to catch up? That's a pain for many scaling SaaS companies. However, a more flexible approach can easily speed up the time to market.
First, the feature we develop can be a basic prototype, that allows us to push it out faster, and leave deeper integrations and automation to later stages. Second, such a basic feature can be immediately tested to validate if the users actually take advantage of it.
User experience
User experience and customer satisfaction sometimes lag behind the overall functionality of the SaaS product. This is due to a lack of focus on user journeys, user flows and the design of the app.
A mature development team thinks both of the client and the end user. With small tweaks in UX, focusing on the features that really matter and continuous A/B testing we can achieve significant improvement.
Web security
Many applications are vulnerable to security breaches. They include identity thefts, personal data leakages through SQL injections, problems with authorizations, among others.
In the early stages of cooperation, we pay special attention to protecting applications against threats. We use penetration tests, web application firewalls (WAF), static code analysis, live code monitoring, etc.
Software scalability
In the post-MVP phase businesses often want to scale the app and go global, but the technology behind the product is not ready.
The solution is to reject costly vertical scalability and promote horizontal scalability. With most businesses experiencing peak traffic and relatively calm periods, sensible management of resources is crucial for profitability of the operation.
Focus on your business!
While team of experts modernize your web application, so technology will no longer hold you back.
Case studies
Read the stories
Testimonials
Listen to entrepreneurs
we helped

"I give Accesto a very favorable review overall. It was a pleasant surprise to see Accesto's team take an interest in our project and make great suggestions for features and ways of attacking the work. We have taken those suggestions to heart and actually implemented them."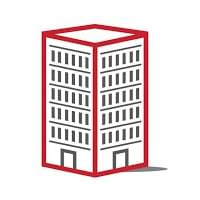 "Every milestone is completed before the deadline and meets exacting quality standards. Accesto's sophisticated business sense, transparent communication style, and friendly, collaborative attitude have remained consistent throughout the partnership."

"The website visibly improved within several weeks of the project's commencement. Accesto is able to solve problems and communicate solutions. They provide a good quality of work and are able to bring creative visions to life on complex projects and software systems."

"They're a very reliable IT company. We took a bit of a leap of faith when we selected a supplier from a different country. There was quite a lot of risk for us to go and spend amount of money that we did, but Accesto was definitely reliable very quickly."

"They have great attention to detail, adopting a methodology of continuous improvement. This helped to ensure quality throughout the life cycle of the project. An agile approach was also adopted to ensure that at each stage of the project we were building a robust platform."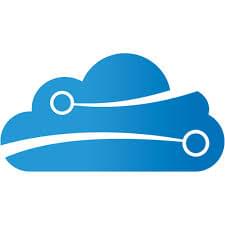 "We really liked their proactive approach and how they always challenge themselves to deliver a better solution. Accesto has met all expectations for the app and delivered the solution on time in spite of some unforeseen issues that came up."
"They know and can use many top-notch technologies in web and mobile software development, and also their management abilities and delivery time are excellent. If you're looking for skilled developers with experience, stop searching and give these guys a try. You will feel the first-class experience, and your code will get better."
"Accesto's technical expertise and knowledge in advanced web development is invaluable and their engagement has exceeded our expectations. They are our trusted digital partner."

"They know the priorities, and they can do everything themselves, without needing to be micromanaged. For me, this is the thing that differentiates them from the others."

"The characteristics of Accesto that I appreciate the most are reliability, promptness, ability to tailor solutions to individual needs and great communication. I would most certainly recommend working with them."
Clients
Become a long-term partner
Battle proven approach
Make your web app
future-proof
Analysis & insights
First expertise
✕
Tell our CTO about your problems and challenges
Get code & architecture quality reports for free
Discuss suggestions and findings on a 2nd call
See the demo of possible improvements & solutions
No commitment, NDA secured!
Optimized development
Taking care
✕
Gathering & completing technical documentation
Creating complete product backups
Preparing environments for development/testing
Introducing development processes and tools
Automating deployment and essential tests
Security & performance
Product strengthening
✕
Security audits and removing breaches
Performance optimization and load testing
Fixing urgent issues and recurring bugs
Introducing essential observability & metrics
Maintenance & new features
Continuous improvement
✕
Delivering new features monthly or bi-weekly...
...and reducing technical debt at the same time
Implementing new features in a debt-free codebase
Migrating old features to new codebase step by step
Fixing bugs & issues even before users notice them!
Results
Let the numbers speak
Tech stack
Technology focus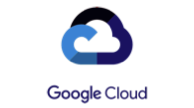 Our story is really the story of our clients, and their web applications. For the past 10 years we've focused on solving deep issues within existing SaaS products, and saw them flourish as the result.
7
Years average seniority
Read more